TIPS: for the STOMACH
NOUBI SAYS: These are good and the bad. GOOD: Waistless dress, blouson, empire, chemise, wrap dresses with diagonal closing, over blouse and tunics, loose sweaters and blouses, pleated trousers, A-line skirts, dark belts, long and full coat.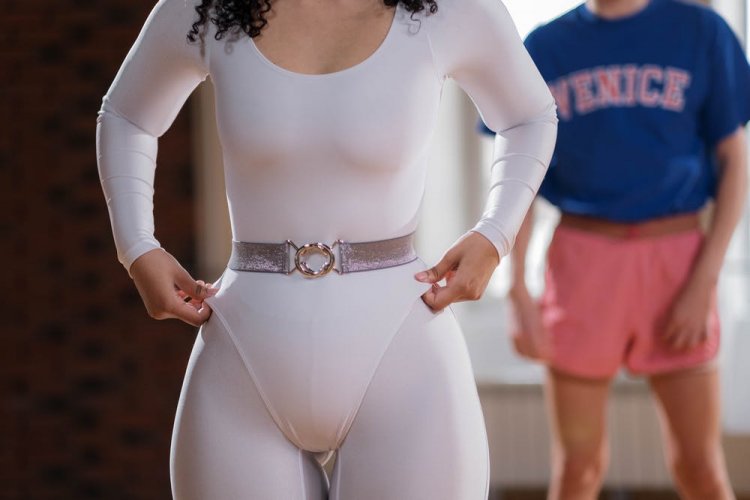 TIPS: for the STOMACH
Useful Tips!
If you have a PROTRUDING abdomen…
✓ A narrow belt creates two protruding stomachs.
✓ A-lines and empire waistlines are effective cover-ups.
✓ Sewn-down pleats have a controlling girdle effect.
✓ Straight skirts tend to cling under the stomach.
✓ Side slashed pockets divert the eye from the center of the tummy.
✓ Skirt with gentle little gathers at the sides of the skirt front slimming effect.
To FIRM Abdomen…
Lie on your back on the floor with your knees bent, feet flat on the floor. With arms straight out in front, slowly raise your body to a 45-degree angle and hold for five seconds. Gradually lower your body to the floor one vertebra at a time, starting with the small of your back. Keep your back flat and your stomach in as you go down. Do five times to start, building up to as many as you can. Don't worry it will get easier as you work.