TIPS: for the CHEST and BUST
NOUBI SAYS: In our society, men talk about 36-26-36, and surprisingly, a beautiful face alone is not enough in today's well-informed society. So, find a fitter who can help you select the correct cup size of your bra. Bras can make an amazing difference in the way you look and the way your clothes fit.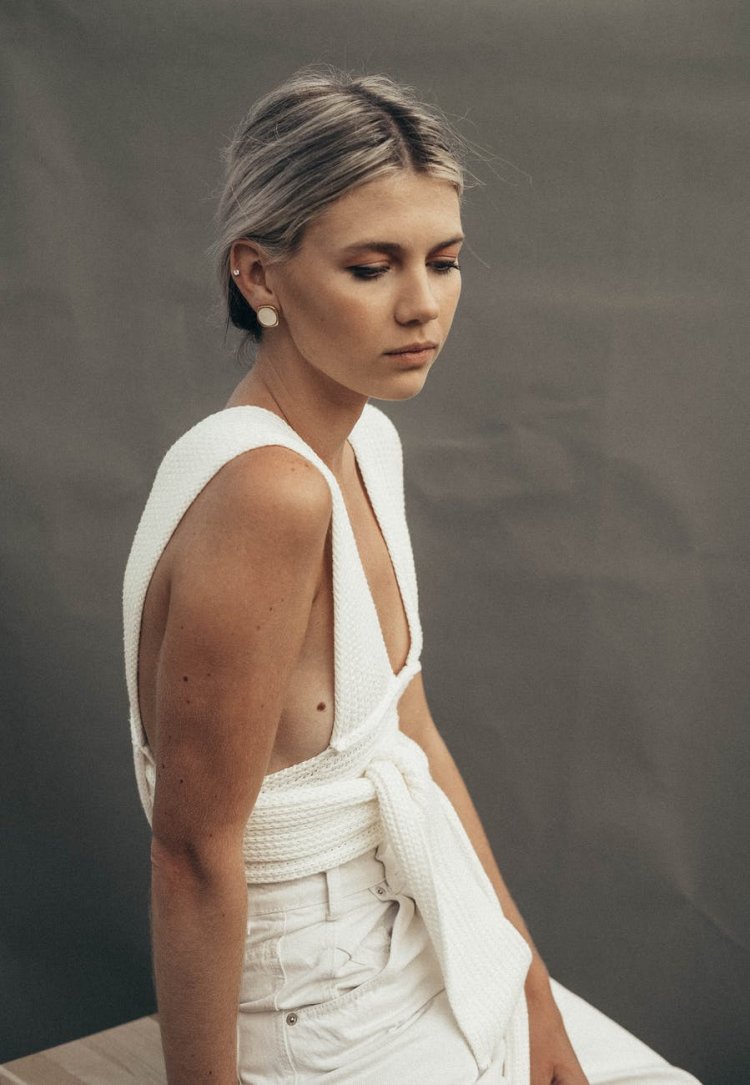 TIPS: for the CHEST and BUST
The bust is a very prominent woman's focal point, so it pays to spend time and money on brassieres.
Useful Tips!
if you have a BIG bust…
✓ Too large breasts can be corrected or minimized with the right bra.
✓ No-seam or natural-looking bra is advisable.
✓ Lead the eye away with pretty collars, subtly gathered shoulders, or with colors that flatter and draw attention to your face and eyes.
✓ Avoid big cowl neck sweaters.
✓ Avoid tight tops.
✓ Wide belts bring your bosom even closer to your waist.
✓ Double-breasted jackets make you heavy.
✓ Horizontal stripes emphasize width.
✓ Light-colored tops over dark pants or skirts make you look like inverted triangles.
✓ The one-tone dressing is preferred.
✓ Dark V necks are good.
✓ Never pull your bra too high or too low.
✓ Pretty prints distract the eye from the too-straight figure.
if you have a TINY bust…
✓ Soft shirring from the shoulder lines, or from yokes is advisable.
✓ Details like tucking gathers, simple layered embroidery, and pockets are good.
✓ Avoid attractive clinging objects or decorations over the bust.
if you have a FLAT bust…
✓ Set-in waists and blousons are good.
✓ Dropped waist and empire-waist are very good camouflage.
✓ Layered looks, light color on top create a bigger bust silhouette.
✓ Padded, capped, wide collars, ruffle fronts, balance your figure.
✓ A double-breasted and padded bra is a must.
✓ Avoid open necks and strapless.
✓ Avoid anything fitted.
✓ Push-up bras attract a very inappropriate dressing effect.
✓ Avoid scarves. It tends to draw the focal point of the eye to your bust.