How to Choose a Permanent Makeup Artist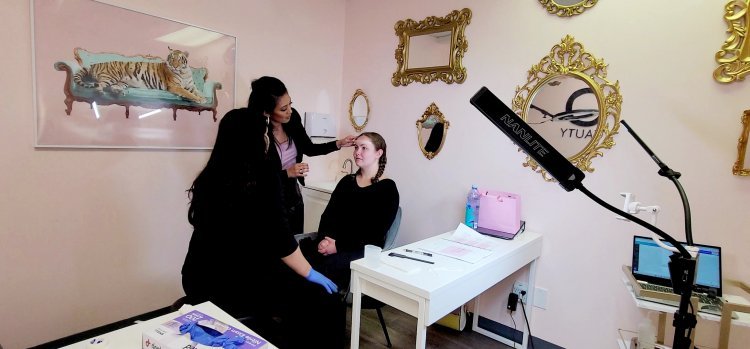 Microblading Training with Rae
San Diego, California, United States, July 3, 2022 - Eyebrows naturally frame your face and can completely change your look. If you are in the market for permanent makeup and are considering solutions such as microblading, it is important to do your research to find the right artist for you.
Here are Three Tips for Choosing a Permanent Makeup Artist:
Choose an artist with a solid portfolio that you would want your brows to look like. It is very likely that your brows will look like that as an end result.
Check out the artist reviews from reputable sources such as Google and Yelp. If several customers are leaving their appointment thrilled with their new brows and their experience with the artist, that is a great sign that the artist is experienced with different skin types.
Choose an artist that is permitted by the Department of Health. Each county has different standards, but all facilities are required to follow strict safety and sanitization protocols.
Find an artist that is certified by a reputable training academy.
AVO™ Beauty Academy teaches their students about skin anatomy, color corrections, customized brow shaping, and advanced brow patterns. All certified students are required to adhere to strict sanitization protocols for the safety of their clients. Beauty Angels Academy and Phi Brows also hold their students to strict standards for certification.
ABOUT AVO Brows & Beauty
AVO™ Brows and Beauty is a permanent makeup studio, training academy, and brand headquartered in San Diego, California. Specializing in various techniques including microblading, ombre powder brows, combo brows, and lip blush - AVO Brows & Beauty prides themselves on their signature techniques that will enhance every individual's natural beauty. With the rise in interest for permanent makeup, AVO's training academy takes pride in teaching new permanent makeup artists the most in-depth knowledge and hands-on training in the industry.
Natsumi Mori
AVO Brows & Beauty
+1 (619) 880-9555