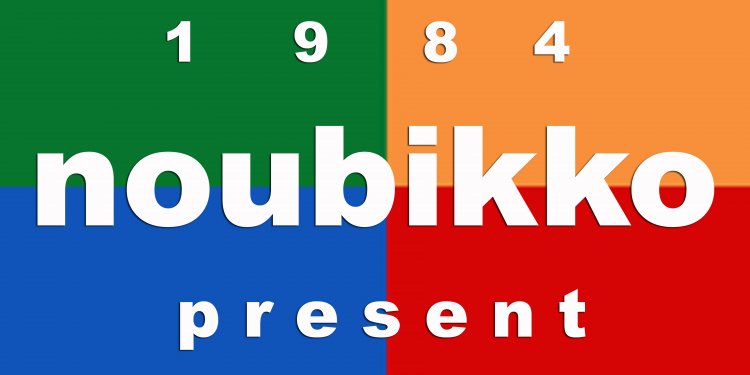 In Perspective
NOUBIKKO is a Brand Name in the Haute Couture industry started by Noubikko Ulanday in San Francisco, California in 1984.

Noubikko Signature Collection made a headline news debut in the high-fashion industry since the late '80s noted for the original concept and design ideas using real pearls and deconstructed fashion materials.
Noubikko use of 100% natural fiber and rare materials for haute couture gowns became its signature and awe fashionistas in San Francisco.
In 1989, Noubikko was the recipient of San Francisco's prestigious Most Outstanding Entrepreneur-of-the-Year. Later in the same year, Nobuikko was credited as one among Filipino Who's Who in California.

Noubikko is a master's level image-maker and camouflage techniques. His benefit fashion shows in the early 90s like the "Look of the Year Model Search" sequels were hailed among the best coordinated original concept in the industry. The presentation concept is still being queued today as a guideline by other fashion designers and model search producers.
Noubikko's Fashion and Lifestyle Tips have been cataloged by Libraries and several publications in print and in the web. His advice on body camouflage, textile fabric redefinition, and silhouette effects have been in manuals and have been used as instruction guidelines by several fashion institutions.
Noubikko's speeches and lectures are also used as reference material by Training Centers like AskMen.com; Patch; Personal BeautyTips; ExtraSmall, Fact Bites; Fashion Trends 101; FashionTrend; Research Gate, University of North Carolina; LifeStyle (Indonesia), CIPCommunity, Thaiger (Thailand); Okezone (Malaysia); Phuket Gazette (Thailand) ; Institute of Management; Mara University; Academia.edu,
Major Online dictionaries such as his definition for words like "fad" and "knickers" are used as references by "Question and Answers" for Google Answers and Yahoo Answers. >>> READ MORE >>>